I'm joining Love Notions this week with the Summer Lace Blog Tour.  This was my first time sewing lace into a garment, and I wasn't sure quite what I might want to sew.  After scouring several stores that carried lace, and looking at inspiration, I came across a top in my own closet that I wanted to recreate.  It has eyelash lace on the sleeves with a solid body.  I really like the top and enjoy that I can have a lace top and still wear my regular bra (which for me is very important ;)).
Tami released the Classic tee recently and I found some stretch double galloon eyelash lace at Fabric Bistro on Etsy.  I grabbed a few that I found in different colors and styles.  When they arrived, one of the white ones stood out, and I had some white double brushed polyester in my stash.  When I cut out my fabrics, the only modification that I made was to remove the 1″ hem on the sleeves since I knew that I wouldn't need to hem them now.
Sewing the top was a breeze, and I didn't have any issues with the lace.  I followed the instructions for the classic tee, since I didn't make any changes.  I made sure to leave my serger tails long enough to tuck them in at the end of the sleeve, so the seam wouldn't unravel.
Making this shirt was so easy, and turned out so cute!  I hope that I inspired you to grab some lace and use it in your garments!  It add such great delicate details to your clothes!  Be sure to check out all the other great posts this week!  You'll find the links below: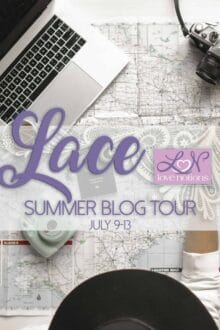 Monday: Sewing Curves SewSophieLynn Kainara Stitches
Tuesday: doodlenumber5 My Heart Will Sew On Third Shift Creations
Wednesday: Princesse et tresors Phat Quarters
Thursday: All Things Katy! Back40life
Friday: Sew Like a Sloth Very Blissful Seamly Behaviour